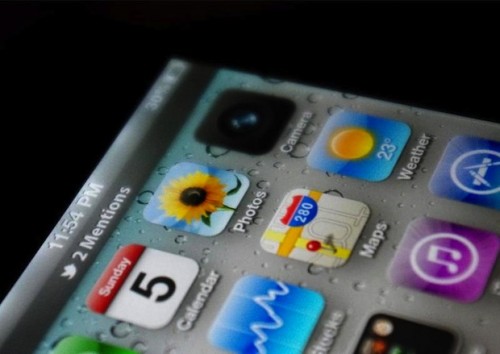 a possible mockup of iOS 5 posted by way of TechCrunch
On the evening sooner than the 2011 WWDC Keynote, issues have been moderately quiet. these attending WWDC are naturally excited by using the possibility of Apple's announcements and individuals are speculating about what Apple could announce. the primary individual obtained in line for the WWDC keynote at 1pm Sunday, while everyone else appears to be debating precisely how early to get in line. At existing there appear to be about 30 people in line (picture) as of 11pm Pacific.
The picture above is what we consider to simply be a mockup of what iOS 5's notifications may seem like. It used to be posted with the aid of TechCrunch who later stated that they've heard it's the "right concept".
DaringFireball's John Gruber has posted his thoughts about Monday's experience but appears to grasp very little for certain. probably the most tantalizing quote he deals, but additionally person who he describes as fourth hand information is as follows:
Don?t bring to mind iCloud as the new MobileMe; bring to mind iCloud as the brand new iTunes.
Gruber describes the likelihood where as a substitute of taking an iOS device and syncing it to your laptop, all the information is synced to iCloud. this is able to eventually relinquish the necessity for a pc/Mac sync for brand new iOS units. He goes on with different needs for iOS but admits its now not in keeping with any inside of data.
interestingly, we have now heard that a number of Apple staff have been genuinely occupied with the following day's bulletins. The keynote kicks off at 10am Pacific / 1pm eastern on Monday and we are going to provide live protection right here.
more: continued right here