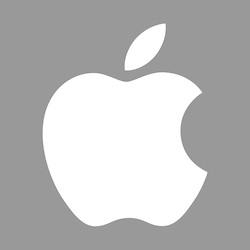 Apple today announced financial results for the third fiscal quarter and second calendar quarter of 2015. For the quarter, Apple posted revenue of $10.7 billion and net quarterly profit of $49.6 billion, or $1.85 per diluted share, compared to revenue of $37.4 billion and net quarterly profit of $7.7 billion, or $1.28 per diluted share, in the year-ago quarter.
Gross margin for the quarter was 39.7 percent compared to 39.4 percent in the year-ago quarter, with international sales accounting for 64 percent of revenue. Apple also declared an upcoming dividend payment of $0.52 per share, payable on August 13 to shareholders of record as of August 10.
Apple sold 47.5 million iPhones during the quarter, up from 35.2 million a year earlier, while Mac sales registered 4.8 million units, up from 4.4 million units in the year-ago quarter. iPad sales continued to decline, however, falling to 10.9 million from 13.3 million.
"We had an amazing quarter, with iPhone revenue up 59 percent over last year, strong sales of Mac, all-time record revenue from services, driven by the App Store, and a great start for Apple Watch," said Tim Cook, Apple's CEO. "The excitement for Apple Music has been incredible, and we're looking forward to releasing iOS 9, OS X El Capitan and watchOS 2 to customers in the fall."
Apple's guidance for the fourth quarter of fiscal 2015 includes expected revenue of $49-51 billion and gross margin between 38.5 and 39.5 percent.
Apple will provide live streaming of its fiscal Q3 2015 financial results conference call at 2:00 PM Pacific, and MacRumors will update this story with coverage of the conference call highlights.
Conference call starts at 2:00 PM Pacific – No need to refresh

Loading live updates…
Recent Mac and iOS Blog Stories
• 'Square Dashboard' Gives Businesses Ability to Track Sales in Real-Time
• Instagram Brings Search to the Web for the First Time
• MTV VMA Nominees to Be Unveiled Exclusively on Beats 1 Radio Station
• Apple Store Miranda Opening in New South Wales on July 25
• 'Znaps' Adds MagSafe-Style Connectivity to Your Lightning Cables
• Video Review: The Juiceboxx Keeps Your MacBook Charger Cord From Fraying
• MacRumors Giveaway: Win a Telescope for Your iPhone From iCandiApps
• Buyer's Guide: Discounts on iMac, iPad Air 2, Apple Accessories, BioShock Infinite Bundle and More



MacRumors: Mac News and Rumors – Front Page